Horn and Reflector
Horn prototype tests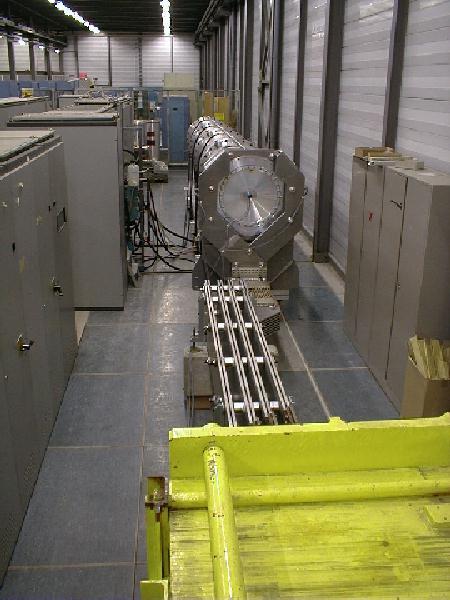 Overview of the CNGS horn prototype test facility in building BA7 at CERN. In the foreground (yellow) the transformer, with the four strip-lines connecting the 150 kA current to the downstream side of the horn.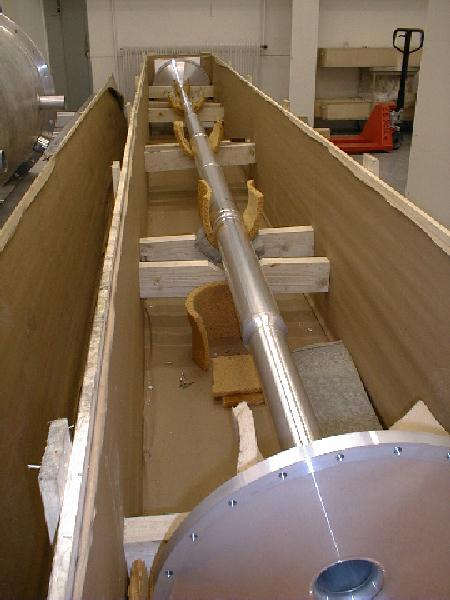 The prototype inner conductor, 6.5 m long, electron beam welded into a single piece.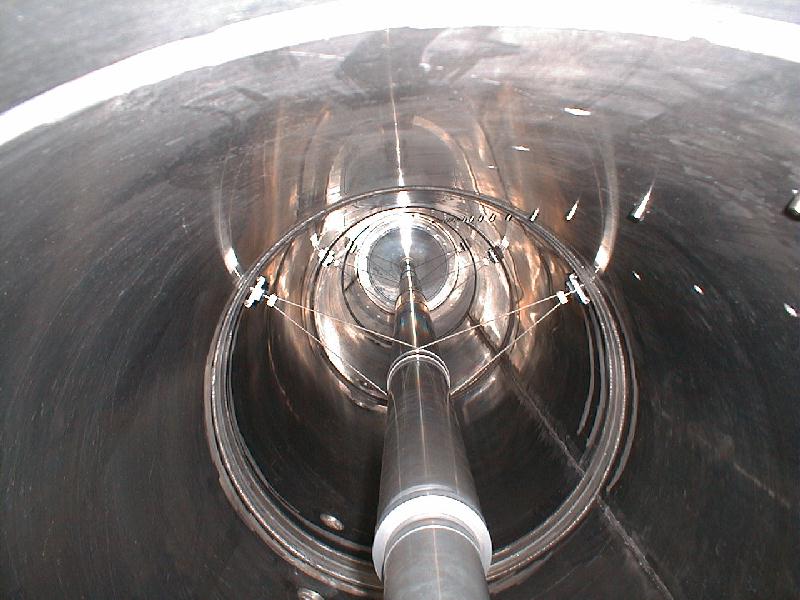 View inside the prototype horn. The inner conductor is suspended by a several of "stretched cable" structures.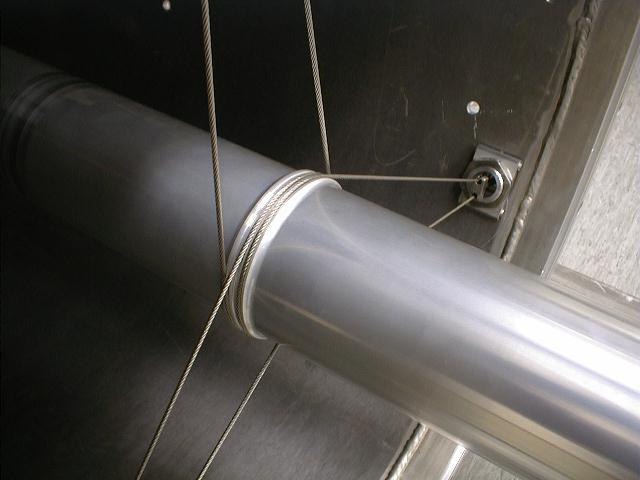 Detail of the stretched cable support: the insulating piece is located where the stretched wires are fixed to the outer conductor.